Creating a storage cabinet for 7k and 11k Plug-Ins
I was parting out an old 7403 mainframe and just before sending the frame and covers to recycling I realized that the opening where the CRT and
the front panel used to be was the same height as the one used to hold the plug-ins. I tried to insert a couple of plug-ins and they fitted perfectly.
So the old 7403 became nice storage cabinet for 6 plug-ins. OK, the upper compartment doesn't have any rails or guides and the plug-ins couldn't
be latched but it's not going to be moved around so that is not very important.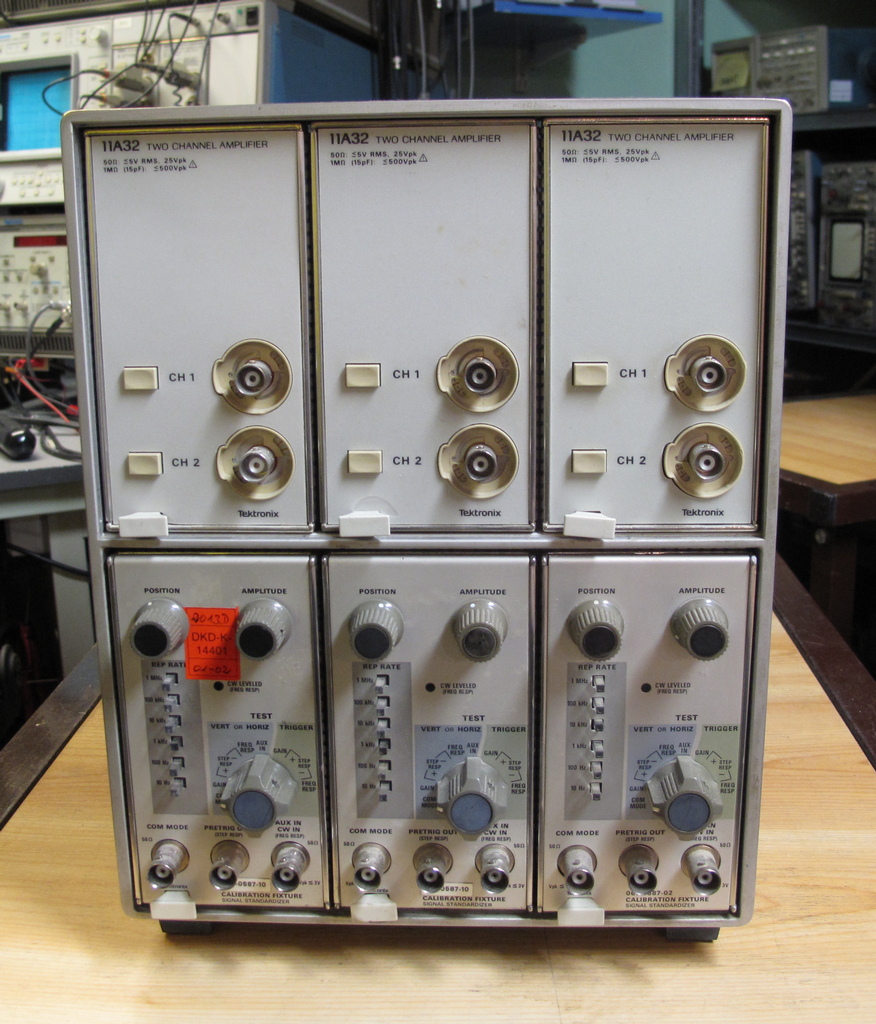 Fully populated, from the front ...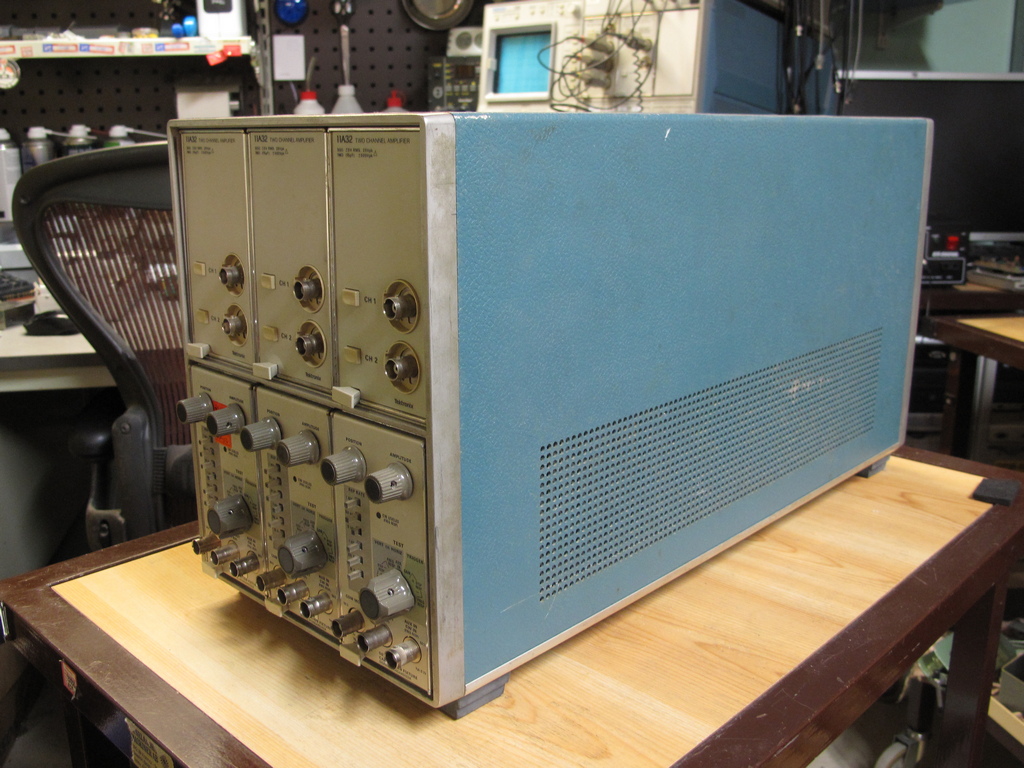 ... from the side ...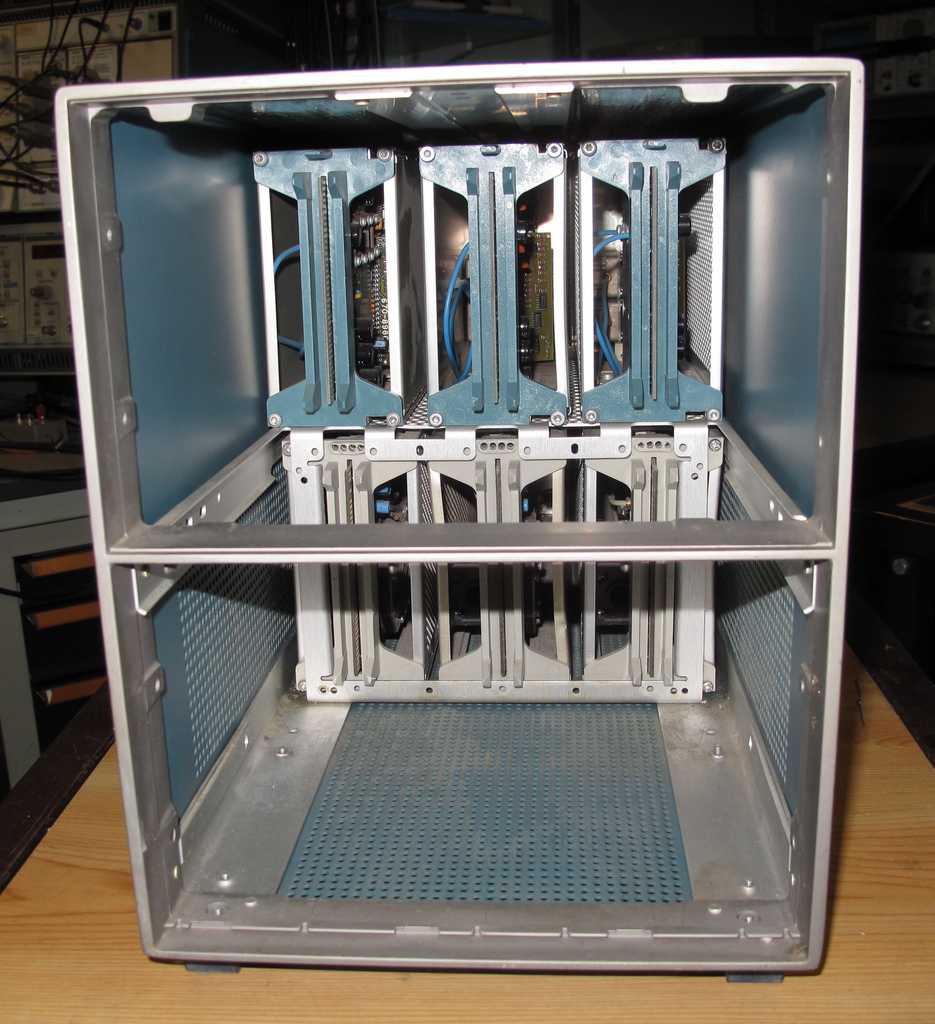 ... and from the rear.

Email me with comments. /Håkan

Home / Go back