Building a Vector Network Analyzer
I got this small nanoVNA V2 assembly from the original vendor via Tindie.com at only $58.25 + $6 for shipping.
It goes from 50 kHz to 3 GHz. The display is a 2.8" touch screen
And as before with other projects I wanted this one too to be installed into a TM500 plug in.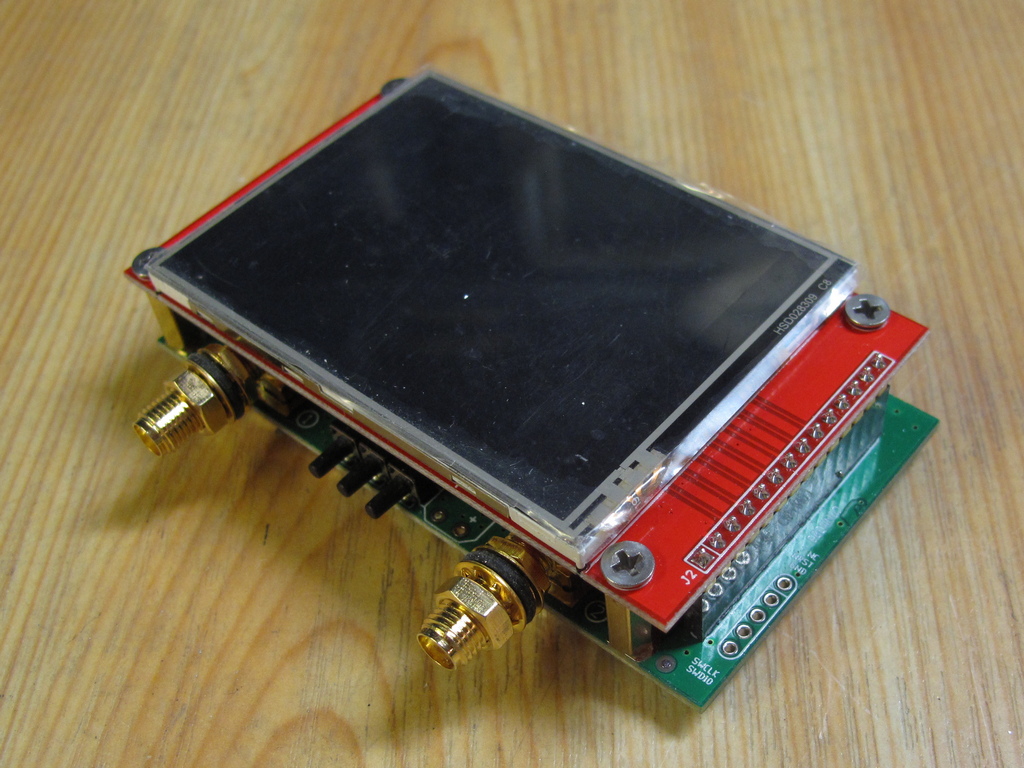 The display came sandwiched on top of the main board. To fit into a TM500 plug in they had to be separated which was easily done.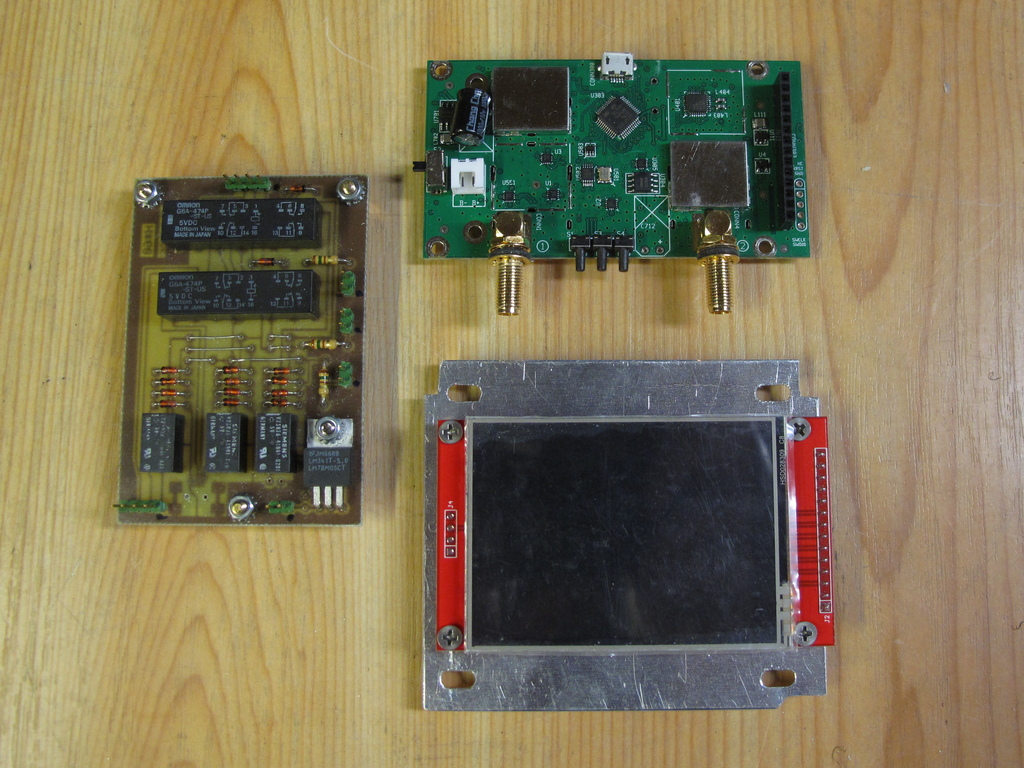 Like the GPS Frequency standard project this one also had to able to operate from several power sources but now I wanted three - one internal from the TM
power supply with power only, one from the front panel USB connector providing full USB connectivity and finally one USB connector from the rear panel of
a TM5006 mainframe via the interface connector also providing full USB connectivity. None of these three connections should be allowed to interfere with
any of the other so I made a custom power supply board. If one of the power sources is active none of the others could be activated until all have been turned off.
Schematics of the power supply here.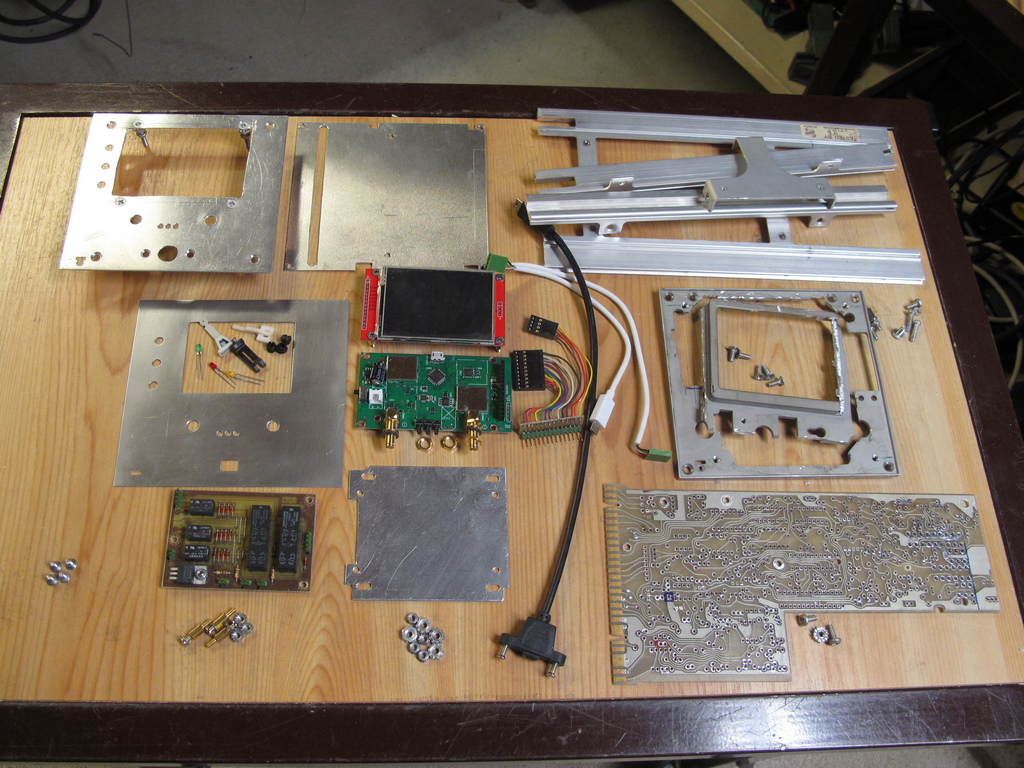 Obviously the boards are too wide to fit in a single width plug in. I had the remains of a scrapped SC 503 that could be used. The interface board is the original
SC board with all components removed. The CRT bezel was cut out of the aluminum front and a new sub front panel was made which both vna boards could
be mounted to (top left). For some reason I had lost the rear panel so I had to make a new one (top center). A thin front panel which adhesive film will be
attached to was also made (center left ). The mounting frame for the display (botton center) allows the disply to be adjusted sideways to line up with the front
panel and in and out so there will be a small gap between the display and the frontpanel.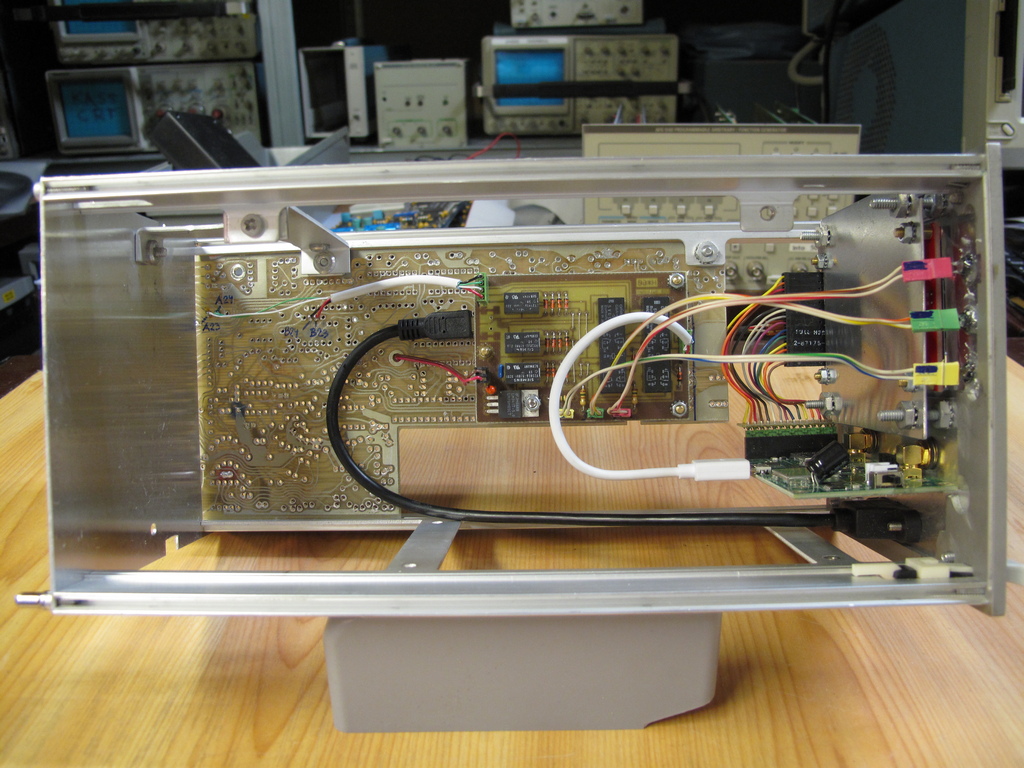 The finished plug from the lef side .....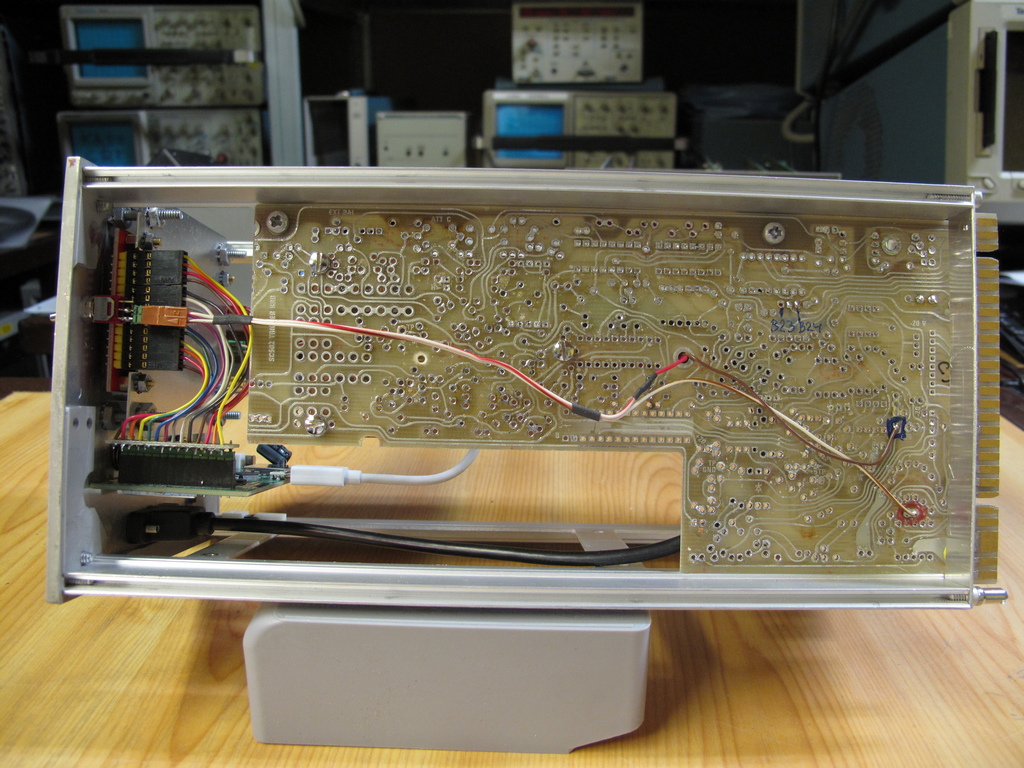 .... from the right side ...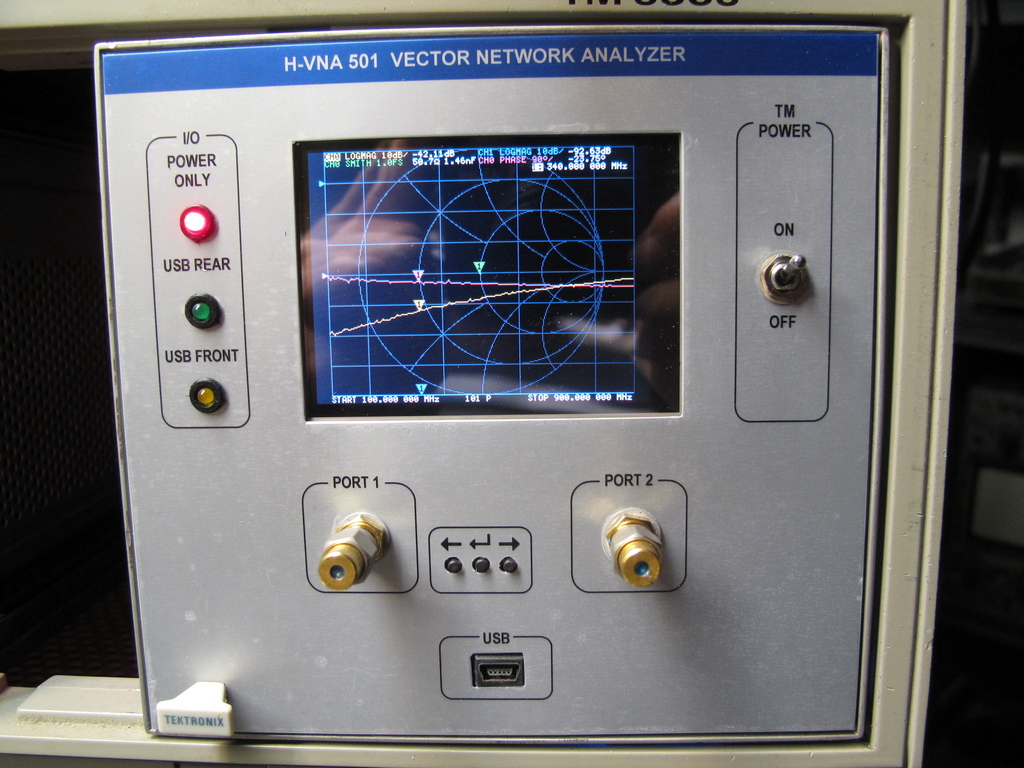 ... and from the front.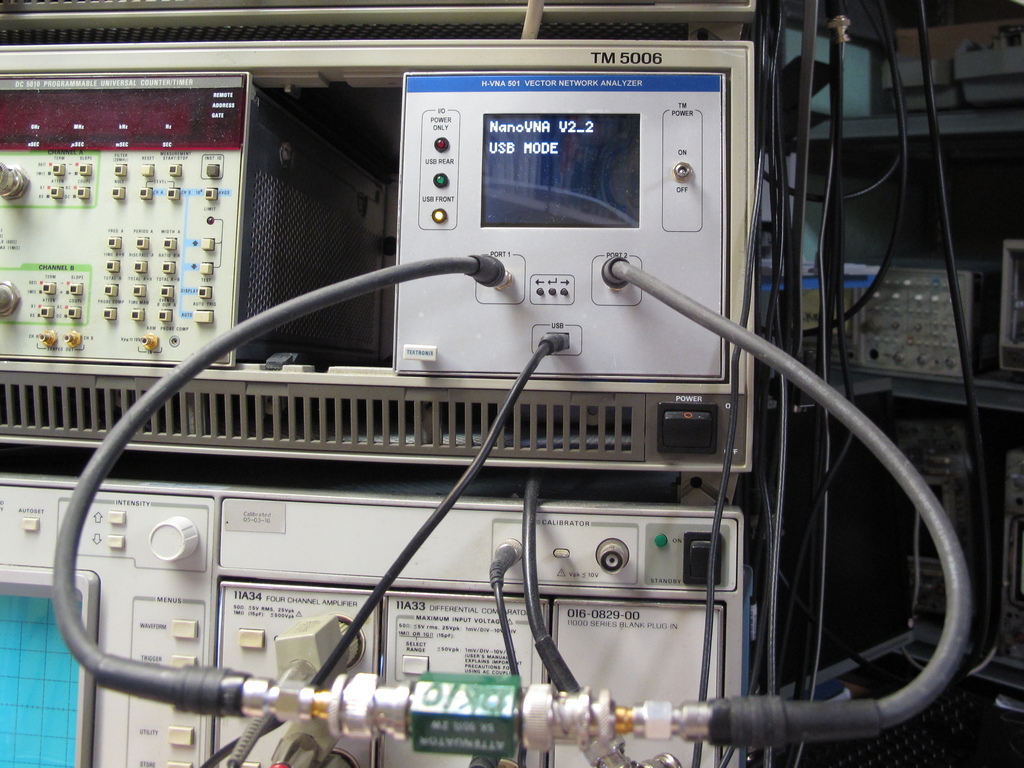 Connected to measure a X5 attenuator and ....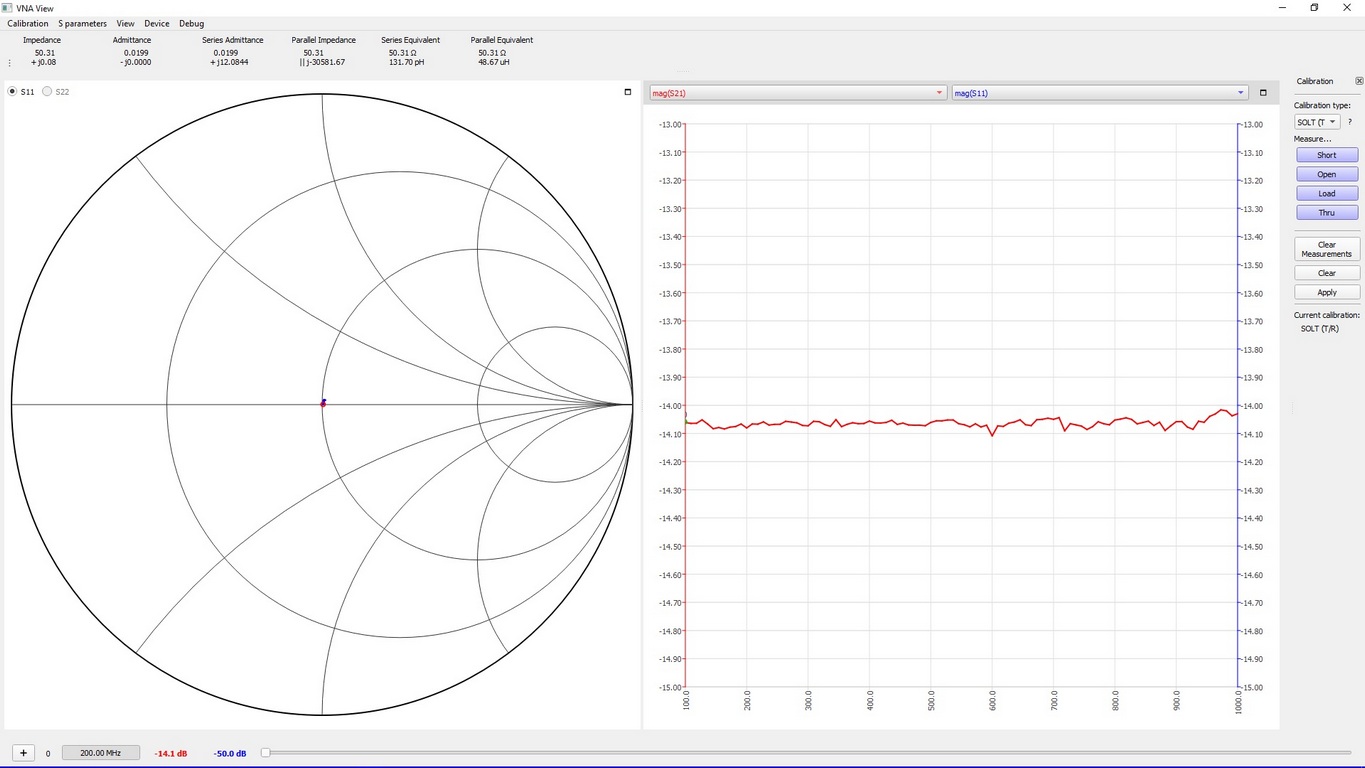 ... the PC-display of the X5 atenuator (100 MHz - 1 GHz).

Email me with comments. /Håkan

Home / Go back